Overview of Corporate Governance
Accelerate your corporate governance insights and capabilities to stay competitive in the boardroom.
How to quickly upskill with corporate governance training
Accounting, transparency, fairness and responsibility are the four fundamental principles of good corporate governance. Fast-track your governance skills and stay ahead of the competition with a globally recognised, industry-approved qualification from the global standard in corporate governance education.
Short course
Boards across all sectors are seeking members with corporate governance training. Set yourself apart in four modules equivalent to two days of training.
Cost-effective
Don't let cost implications stall your professional development. Choose to maintain momentum in your leadership career.
Fundamentals
Get an effective board structure and strategy in place using traceable best practices suitable for all jurisdictions across the world.
Globally recognised, industry-approved. Awarded by the Corporate Governance Institute
What delegates say about our courses:
"The Diploma in Corporate Governance was excellent. It was an eye opener for me and I learnt an immense amount from the course and tutors."
"Excellent programme, content very relevant to existing and aspiring board members. Excellent support provided by the team in CGI and the online format worked very well."
"There was plenty of help and support available and patience as I engaged and learned. Very much appreciated the materials, delivery, and support."
"Challenging course but well delivered by an excellent team. Course materials very professional and lectures from a high calibre team with vast practical experience."
What you'll learn in each module
The Overview in Corporate Governance professional certificate will give you the essential and practical knowledge you need to fast-track your corporate governance skills. You will learn through a mix of case studies, interactive exercises, written content and videos with experts.
Corporate Governance Architecture - The Essentials
Take an in-depth look at what's needed to develop the right governance structures for your organisation and the frameworks needed for success. In this module you'll cover:
Roles and responsibilities: Fully understand different board roles and the expected responsibilities of each director.

Committees: Explore different types of committees, their purpose and what they look like in practice.

Executive team: Learn what needs to be in place to turn heads of function into an effective executive team.

Characteristics: Understand the characteristics of each board role and how to identify their impact.
How you'll apply your learning
Identify the importance of having a governance structure and what it looks like when it's done well.

Fully understand what a board committee is and what's expected of it.

Confidently speak about the functions and purpose of different types of board committees.
Speaker on this topic
Good Corporate Governance Reporting
Clearly understand the importance of reliable and accurate performance reporting. Learn different reporting formats and know what best practice looks like. In this module you'll cover:
Purpose of reporting: Learn about the need for board reporting and how to go about planning a board meeting.

Meetings: Explore the many different types of meetings that take place in an organisation.

Conducting meetings: Be clear about the need for ground rules at board meetings and the role of the chair in meetings.

Meeting outcomes: Focus on the operational side of meetings from planning agendas, minute taking, action points and feedback.
How you'll apply your learning
Recognise the objectives of different types of meetings and what's needed to make them function.

Create concise, well-structured board packs that enable boards to assess performance.

Understand the board's role in determining the information it needs to carry out its duties.
Speaker on this topic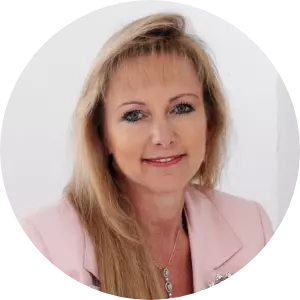 Strategy Essentials
Clearly understand the tools used to develop a strategy, what good implementation processes look like and the board's role in the strategy. In this module you'll cover:
Purpose of strategy: Fully understand the strategy and its importance, the different types of strategy and who should own it.

Strategic tools: Explore an array of tried and tested tools that are used to develop a strategy.

Developing strategy: Explore the importance of analysis, setting goals, supporting actions and developing the plan.

Implementing strategy, division of responsibilities and reporting: Identify the roles and responsibilities of the board and executive for implementing the strategy.
How you'll apply your learning
Recognise the board's responsibility for ensuring the strategy is compelling and realistic.

Be able to determine if progress on the strategic plan is going in the right direction.

Determine whether the strategy is aligned with what is happening in the sector.
Speaker on this topic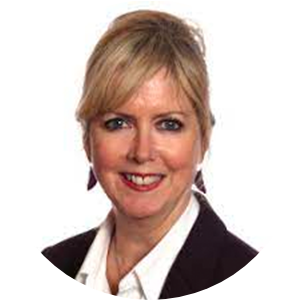 The Board's Role in Organisational Culture
Understand how to align the culture of the board with the organisation and its strategy. Learn the board's role in shaping culture and providing a moral compass. In this module you'll cover:
Cultural characteristics: Discover the Corporate Governance Institute's seven cultural characteristics framework.

Shaping culture: Explore the factors that influence the culture of an organisation.

Culture in practice: Take an in-depth look at the case for good governance and how culture and values can be embedded into daily life.

Culture and ethics: Examine how important ethics are to an organisation and how they should work in practice.
How you'll apply your learning
Understand why culture needs to be part of a board's agenda and identify the signs of a toxic culture.

Reference examples where weak culture led to disastrous consequences for the organisation.

Recognise how your organisation can use the seven culture characteristics to build a good culture.
Speaker on this topic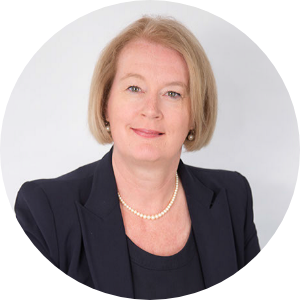 Independent Non Executive Director
Learn through a mix of:
Case studies
Interactive exercises
Written content
Videos