Company Secretary
Accelerate your company secretary skills and proficiency to stay ahead in a demanding business landscape.
How to quickly upskill with company secretary training
The increasing call for corporate governance transparency is putting the role of the company secretary in the spotlight. Fast-track your company secretary skills. Stay ahead of the competition with a globally recognised, industry-approved qualification from the global standard in corporate governance education.
Short course
An effective company secretary with the right skills is essential on every board. Set yourself apart in four modules equivalent to two days of training.
Cost-effective
Don't let cost implications stall your professional development. Choose to maintain momentum in your career.
Fundamentals
Start implementing and solidifying proven good corporate governance practices on your board.
Globally recognised, industry-approved. Awarded by the Corporate Governance Institute
What delegates say about our courses:
"The Diploma in Corporate Governance was excellent. It was an eye opener for me and I learnt an immense amount from the course and tutors."
"Excellent programme, content very relevant to existing and aspiring board members. Excellent support provided by the team in CGI and the online format worked very well."
"There was plenty of help and support available and patience as I engaged and learned. Very much appreciated the materials, delivery, and support."
"Challenging course but well delivered by an excellent team. Course materials very professional and lectures from a high calibre team with vast practical experience."
What you'll learn in each module
The Company Secretary professional certificate will give you the essential and practical knowledge you need to fast-track your role on the board. You will learn through a mix of case studies, interactive exercises, written content and videos with experts.
The Effective Company Secretary
Deepen your understanding of the role of the company secretary on the board. Examine how crucial its function is to the successful operation of the board. In this module you'll cover:
Roles and responsibilities: Gain a deep understanding of the various roles of the company secretary.

Leadership: Learn how to effectively model good leadership behaviour.

Relationship management: Discover how to build good relations with key stakeholders and the board.

Technology in the boardroom: Understand the company secretary's role in adopting new technology in the boardroom.
How you'll apply your learning
Determine whether the board and its directors are performing their legal responsibilities.

Identify if the organisation is maintaining appropriate governance systems and processes.

Examine if the board papers are contributing to effective decision making.
Speaker on this topic
Experienced chairman, company director and company secretary with over 30 years of experience.
Developing a Comprehensive Corporate Governance Handbook
The governance handbook is like a rulebook for the board. Gain a deep understanding of how essential it is for effective good governance. In this module you'll cover:
Governance handbook overview: Learn about the importance of the governance handbook and its role.

Board operation: Explore how the governance handbook supports board operations.

Board policies: Be clear about the purpose of board policies and which ones to include.

Technology: Examine the technologies being used to support board effectiveness.
How you'll apply your learning
Be able to bring together key governance documents in a logical way.

Speak confidently about the hierarchy of decision making with your organisation.

Recognise the purpose of common policies and why they should be included in the handbook.
Speaker on this topic
Experienced chairman, company director and company secretary with over 30 years of experience.
Good Corporate Governance Reporting
Learn different reporting formats for directors and know what best practice reporting looks like. In this module you'll cover:
Purpose of reporting: Learn about the need for board reporting and how to go about planning a board meeting.

Meetings: Explore the different types of meetings that take place in an organisation.

Conducting meetings: Be clear about the need for ground rules at board meetings and the role of the chair.

Meeting outcomes: Focus on the operational side of meetings, the agenda, minute taking, action points and feedback.
How you'll apply your learning
Recognise the objectives of different meetings and the information needed to make them function.

Be able to create concise, well-structured board packs.

Understand what information the board needs to carry out its role.
Speaker on this topic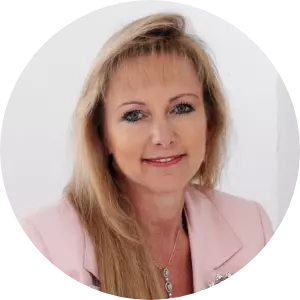 CEO of Genius Boards and Genius Methods – the Genius Group
ESG for Directors and Executive Leaders
Bring your knowledge of ESG to the next level with this in depth insight into how environmental, social and governance factors impact business. In this module you'll cover:
Key concepts: Gain a solid understanding of ESG and understand the opportunities it creates.

Investing: Learn how organisations are effectively approaching ESG.

Data: Be clear about the need for quality ESG data and how to interpret it.

Performance: Learn how to persuade the board to build an ESG integrated organisation.
How you'll apply your learning
Fully understand how your board can navigate the changing landscape of ESG.

Identify how your organisation can develop a strategic approach to ESG.

Determine how you can build an ESG framework that is future-proofed.
Speaker on this topic
ESG Lead and Head of Product Development at the Corporate Governance Institute.
Learn through a mix of:
Case studies
Interactive exercises
Written content
Videos